Mrs.Daphney Andrews

Birthday:

May 30, 1956

Age:

55

Played By:

Julia Deakin
Mrs. Daphne Andrews
was part of Victor's society but was the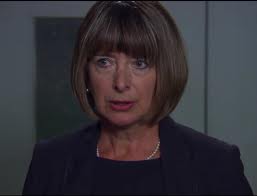 only staff member that would get back Patricia when she was kidnapped by Rufus Zeno! In season 2, she told Mara Jaffray to post a blog on who Vera Devenish really is so after she got in trouble she resigned and Miss Valentine took her place. Mrs.Andrews is played by Julia Deakin!
Ad blocker interference detected!
Wikia is a free-to-use site that makes money from advertising. We have a modified experience for viewers using ad blockers

Wikia is not accessible if you've made further modifications. Remove the custom ad blocker rule(s) and the page will load as expected.