Welcome to the House of Anubis by Everyone Wikia,

<insert name here>

!
If you have any problems, leave a message on an admin or a moderator's talk page! If you like this wiki, check out Music By Bryce Wiki!
Featured Userbox
Coming soon
Please sign the Guest Book page, to visit it, clickhere.
Many people think this is a wiki for revenge. It's not. We would like it if you could help out this wiki or get new users to join. Please look at the Rules, so that we won't have any misunderstandings. The admins do not accept "I didn't read the rules."
HOUSE OF ANUBIS BY BRYCE WIKIA! This wiki is a wiki based upon the show, House of Anubis. You may or may not have seen it before, but it is a really wonderful and dramatic show. I hope you watch and enjoy the show and this wikia!There are 195 pages on this wiki since February 26, 2012.
Our Sister Wikias
Come visit our sister wikias, the Anubis News and House of Anubis Roleplay Wikia! Click here to visit the Anubis News wikia and click here to visit the House of Anubis Roleplaying wikia.
Updates
Check out our new club! Add yourself to the Waiting List, if you want to be included! You could be in a story! It is written by our very own,
User of the Week is KimberlyAmaya!
Check out our new [1]! If you want to put one up on your profile, ask !!
We have a contest! Click here to see the rules for the contest!!
Upcoming Birthdays
User:Hoafanatic99- June 7
Featured Character
Our featured character for May is Fabian Rutter! Congrats!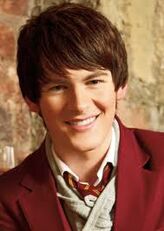 Fabian Rutter is a resident at the House of Anubis and he is Nina's best friend and wants to be more than friends while he serves as the secondary geek of the series. He sticks up for her and helps Nina find the clues and puzzle pieces of the cup of ankh. At the end of the finale he and Nina share their first kiss (starting a relationship between them) after they are announced prom king and queen by Amber. (read more...)
Featured Season
Our featured season for the month of June is Season 2! Congrats!
Featured Pairing
Our featured pairing for June is no surprise, it's Fabina ! Congrats!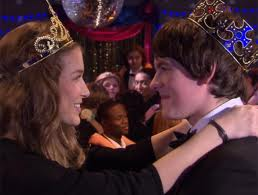 "Fabina is the romantic pairing of Fabian Rutter and Nina Martin. When Nina first arrived at the Anubis House, it was said it was "Love at First Sight". They soon get closer while trying to solve the mystery and eventually kiss after prom. Fabian and Nina were always shy and always doubted their love for each other, but everyone else knew that Fabian liked Nina and vise-versa. During season two, they broke up because Nina was talking about how BF can only stand for one thing; boyfriend or bestfriend. Fabina was constantly having complications because of Joy's feelings for Fabian. read more....)
Featured Quote
"If Victor ruled the world, we would all be in bed by 10:00."- Alfie Lewis